The Mythical Brew Cafe is such a hidden gem for all movie lovers. They have seamlessly meshed fandoms across a wide range of age groups to create a truly mythical experience for all in their ambient space. They're tucked away at 72 Warren Road, Cunupia and you can find everything from Harry Potter and Star Wars to Disney Princess posters which tastefully adorn their walls. There is a gorgeous majestic floor to ceiling tree which is perched in the middle of your dining experience. Their kiddies play corner is an amazing space for children to have fun in a safe environment while their parents enjoy their meals.
The Mythical Brew has an entire quirky menu incorporating things like Butter Beer Latte, Cinderella Latte, Aurora Chai Latte, Elsa's White Hot Chocolate and so much more. Our favourite on the eats menu is definitely the pasta and the chicken tenders!
We had an amazing experience meeting up with customers who came out for Sunday Brunch. We appreciate everyone who supported us at this pop up, thank you!
The Mythical Brew is a truly magical place and we fit right in with their warm and welcoming Management and staff. Stay tuned to our socials to find out when we'd be back at The Mythical Brew for another magical experience!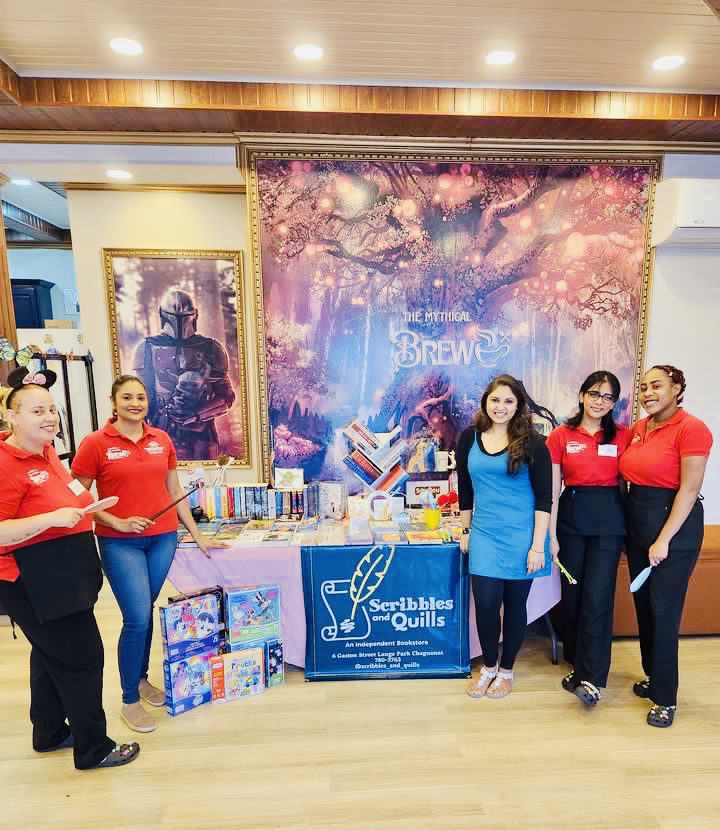 Love always, The SQ Team